Blogs
by
9 August, 2016 - 20:50
FCC Update: GC Seed Bank, Zim; Weeks Event's: Seedy Sunday Storytelling Session, Active Citizens Movement, Friday Seminar
Happy Women's Day, 
As we commemorate the great women's march of 1956, to the Union Buildings in Pretoria to petition against legislation aimed at tightening the apartheid government's control over the movement of South Africans defined as "black" under The Population Registration Act in urban areas.   *Also welcome to the first FCC (Food Connect Campaign) update email, which I previously sent out as the GC seed bank update emails. I'll incorporate the seed bank update info to the FCC (Food Connect Campaign) update emails. Currently there are 62 seed types that are listed, the latest seed type to be listed is the pink tipped double bean. Apparently double beans are really expensive, about 4 times the price of green beans. And more so the pink tipped variety of which the seeds are becoming quite scarce!! Update Container H 
*Few weeks back, Mr. R. Simango who is based in Zimbabwe, got in touch with regards to starting a seed bank in Zimbabwe. And so I sent him the guidelines on how to start and sustain a seed bank. Mr. R. Simango sends me weekly updates and so it seems they making quite steady  progress. Directly below is the latest update email:
*Weeks Event's: Seedy Sunday Storytelling Session, Active Citizens Movement, Friday Seminar Do note that this coming Sunday, 14 August there will be a special gathering at the Green Camp: "Seedy Sunday Storytelling Session" Details of which is way below. And the day before, Saturday, 13 August, Coral Vinsen is hosting a meeting for the newly organised civil society structure: Active Citizens Movement (ACM). If you keen to attend do get in touch with Coral. And on Friday, 12 August is my seminar about my high seas adventure. So do come out and support, details of which you can also find way below this email.   Cheers, del   *****************   SEMINAR - FRIDAY 12TH AUGUST  
Title: Sight on the target: Tackling destructive fishing
Speaker: Delwyn Pillay 
Date: Friday 12 August 2016
Time: 12:30-14:00
Venue: CCS Seminar Room 602, 6th Floor, MTB Tower, Howard College, University of KwaZulu-Natal
Topic:
Durban based activist, Delwyn Pillay spent 3 weeks at sea on board Greenpeace ship the Esperanza as part of the #justnottuna expedition. At 72 metres length, and a top speed of 16 knots, the ship is ideal for fast and long range work. Delwyn gives a first-hand account of his experience on board the Esperanza and the #justnottuna 2016 expedition aimed to hunt down Thai Union's destructive fishing operations in the Indian Ocean. The point of the expedition was also to highlight that our oceans are being stripped of life at an alarming rate by the tuna industry.  Delwyn witnessed the various destructive fishing methods in use. His mission as campaign volunteer for this expedition was to help spot and recover FADs (fish aggregating devices)  used by French and Spanish fleets to supply Thai Union with tuna. Thai Union is the world's largest canned tuna company and has been linked with human rights and labour abuses. 
Speakers:
Delwyn Pillay is a volunteer activist for Greenpeace Africa and is also a member of Citizen of the World, which serves as a framework for specialized projects – CitiZen Gardens, Global eXchange and Where Do Refugees Come From?
************    
SUN, AUG 14 AT 11:00 AM, DURBAN
Seedy Sunday Storytelling Session
Do join us for this gathering, making the food connect with the infamous Zayaan Khan and Delwyn Pillay
Topic: Youth & Food
Date: Sunday 14 August 2016
Time: 11:00-14:00
Venue: Green Camp Gallery Project, 246 Umbilo Road, Durban, KZN
RSVP: greendelwyn@gmail.com tel: 0716218305
On the event menu:
* Seed Swap
* Storytelling and refreshments
• Surplus bring and share
The infamous Zayaan Khan
Zayaan is a well celebrated food justice advocate, who worked at the Surplus People Project, a decades-old organisation supporting community struggles for food sovereignty and equitable land ownership. Currently instigator for the Slow Food Youth Network South Africa, part of a global SFYN network of young people for change in the food system towards good, clean and fair food. She is also the cofounder of the Apocalypse Pantry, a food activism blog. Recently she made The Young Independents, Top 100 South Africans: Healers award.
"Food is the most contentious and political thing, but in the end, it's all about finding hope in the madness."- Zayaan Khan
Delwyn Pillay
Well known activist for Greenpeace Africa​, coordinating for the local Durban group. I head­-up numerous Seed Freedom events & campaigns dating back to  2014. Most noteworthy of the campaigns are the Green Camp Seed Bank​,​ which resulted from a seed bank workshop that I facilitated at the ​ID: Green  Camp Gallery Project​ a pioneering independent urban renewal project in,​ Umbilo, Durban.
The most recent campaign that I'm spearheading is the Food Connect Campaign (FCC). With Food Connect we want to reconnect people with the food production cycle, from seed to plate. Right now South Africans are so disconnected with the food they consume, they have no idea of how and where it's produced and the environmental & social cost of their food. We also aim to build a movement of creative, passionate people who want to fix our broken food system.
WHEN
Sunday, August 14, 2016 from 11:00 AM to 2:00 PM (SAST) - Add to Calendar
WHERE
Green Camp Gallery Project - 246 Umbilo Road, Durban, 4013 - View Map
**************
http://theyoungindependents.co.za/lifestyle/food/mzansis-100-healer-zayaan-khan/
Mzansi's 100: Healer, Zayaan Khan
By Ilham Rawoot -  01/08/2016
Zayaan Khan, 31, believes that food is not just what we put on the table: it is the central point of transformation.
Until recently she worked as a horticulturalist at the Surplus People Project, a decades-old organisation supporting community struggles for food sovereignty and equitable land ownership.
She is now a South Africa co-ordinator for the Slow Food Youth Network, a global network advocating for sustainable, high-quality food production, protecting biodiversity and eliminating capitalist growth in the food industry.
Here she fights for seed sovereignty – the right for farmers to breed, save and exchange seeds – against the World Intellectual Property Organisation and multinational food companies, which create unnatural hybrids and destructive monocultures, and see food as a commodity.
She is also an expert on entomophagy, or the eating of insects as food, which, she says, is partly about reviving South African indigenous food culture that was lost with colonization.
Simultaneously, she is doing her master's in environmental humanities at the University of Cape Town and is the cofounder of the Apocalypse Pantry, a food activism blog.
Food is the most contentious and political thing, she says, but in the end, it's all about finding hope in the madness.
********************  
https://greenfansa.wordpress.com/2012/06/15/living-green-interview-with-zayaan-khan/
Living Green: Interview with Zayaan Khan
In order to get a grip with sustainability and how it applies to business, Greenfan has set out to speak to 'Green' professionals about their work, their insights into what sustainability is all about, and how South Africa is (or isn't) adapting to a more sustainable economic reality.
The first of these professionals is Zayaan Khan, an expert in Land Reform, Food Sovereignty and Green Roofing Systems.
Zayaan is a passionate advocate of all things environmentally conscious and clearly knows her stuff, so we posed her a few questions to get some more insights into South African sustainability.
In part 1 of the interview, she tells us about what she does, what makes her so passionate about sustainability and what her experience of 'green' initiatives in the country has been like.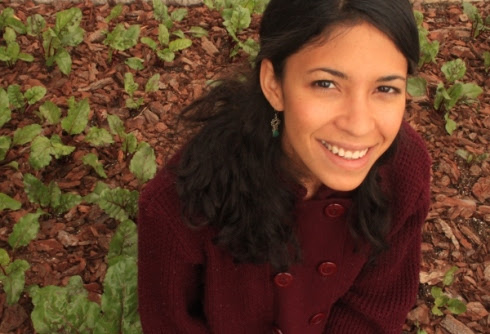 Tell us about your current job and the projects you are involved in?
Currently I'm employed by Surplus Peoples Project which works in Land Reform and Food Sovereignty, and is an advocate for agro-ecology.
I am a developmental facilitator in the Research, Information and Advocacy (RIA) Department as horticulturist. Mouthful, I know!
I work with technical production for small farmers within the Western and Northern Cape, in things like integrated pest management, soil fertility, animal health and developing skills within agro-ecology and lobbying for its use as an alternative to the industrial model of agriculture.
This is about encouraging traditional knowledge and methods, and about adapting the biota to the environment and not the environment to the biota, all in a very sustainable manner (financially and otherwise).
A big gap I've found is the use of indigenous plants in our food system – yes fynbos is not naturally nutrient-rich but there are relationships to foster within this environment, using indigenous herbs in management principles for example.
What first got you interested in sustainability and so-called 'green' ideals?
This has always been confusing for me because I don't see how it is a separate concept, or a concept that stands on its own.
I grew up with this understanding of finite resources, that we are not the only species on this planet that is much larger, older and wiser than we are, and one needs to approach life with humility.
In high school I loved biology and geography but I studied Journalism, English and Linguistics as those were my strong points.
But after realising it wasn't for me at that stage and I wanted to do something with my life that wasn't work, 9-5, go to work, come home, klaar.
I had to do something more fulfilling, so I studied landscaping and thereafter horticulture because I decided I wanted to work with plants and that was a great way to marry design and science.
Life interests me immensely and I am always experimenting and often do short courses and certifications to learn all I can so I can live better, easier, in essence frugally in an urban setting
It's also having Cape Town as inspiration, such a biodiverse area with so much built environment, how do I lessen my impact and create more life?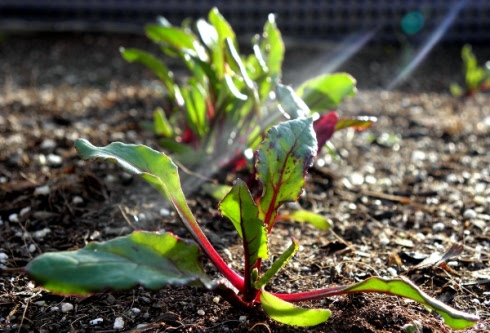 In general, what has your experience of sustainable initiatives in SA been like? Do individuals, companies, government support it or is there a lot of resistance?
It's definitely mostly private sector and unfortunately it's exclusive where it [sustainability] should be the first solution.
There is very little government support where it counts in terms of development and support; an example I always use is that of RDP housing – the tenders that win do not take into account the needs of the communities and are built conventionally.
There is a lot of research and available papers on incorporating sustainability policies and influencing sustainable development but we have yet to see this actualise. Having said that, the UN Millennium Declaration has been endorsed by South Africa with the National Framework for Sustainable Development. The full potential has yet to be realised.
There are many sustainable initiatives at present though, and we just need to keep encouraging those and create an open communication space where the information is freely shared, and create "copy left" movements.
But I have had the experience of a great a fear for some of it, for example with green roofing I have had some strange and funny reactions, from people thinking I'm completely mad and that it would never work (even people within the green built environment) and that there are just too many risks, which is not true at all.
But you work regardless and often their minds change and it is also always good to be challenged so you research even more and substantiate your argument.
In Part 2 of the Interview, Zayaan gives us her thoughts on the lack sustainable culture in South Africa, how it can change and what people can do to live more sustainably.
Follow her on Twitter @zaykay and check out her blog Bioagogee!